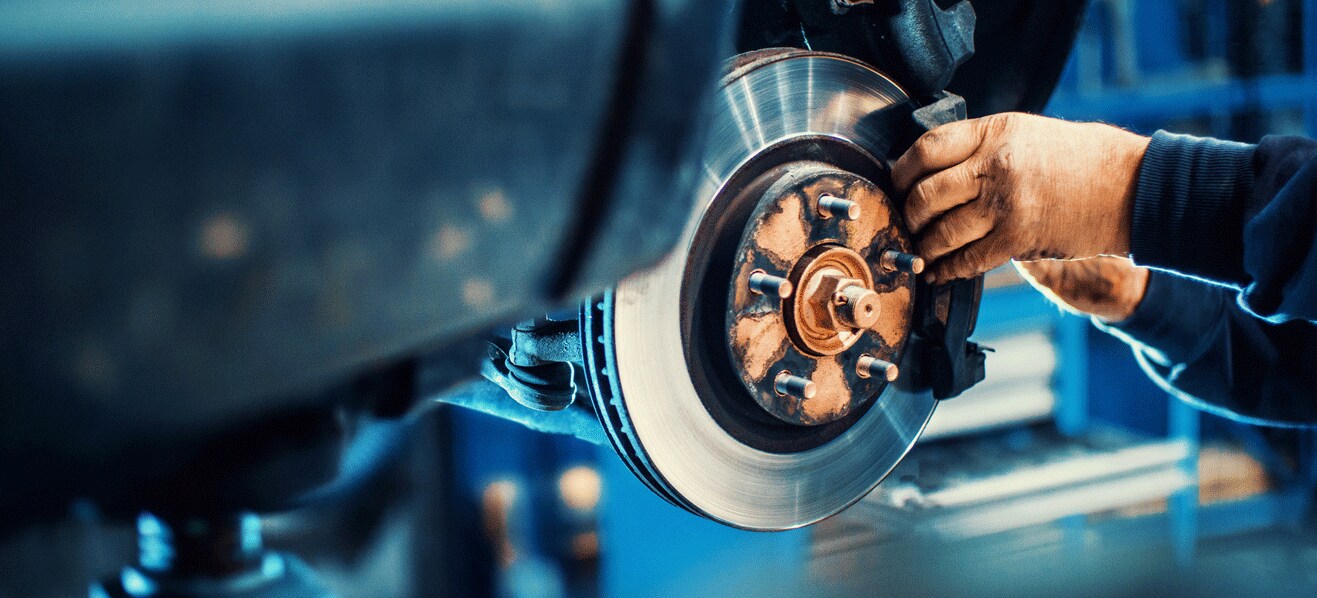 Trustworthy Brake Service in San Antonio, TX
Your brakes are, hands down, the most important safety feature in your vehicle. When you're traveling around San Antonio with your most precious cargo onboard, the last thing you want is to be involved in an accident - especially one that could have been prevented if your brakes were up to par.
If it's been a while since your car's brakes have been serviced, or if you've noticed any signs or symptoms that could indicate a potential problem, it's time to put things in order. That's what we're here for at Red McCombs Hyundai Northwest. Our service center is staffed with professional technicians who know all the ins and outs of your vehicle, regardless of make and model. They can spot a brake problem from a mile away and know exactly what to do to fix it and get you back out there with brakes that are ready to stop on a dime.
If it's cost that's keeping you from getting your car the services it needs, you'll be happy to know that at Red McCombs Hyundai Northwest, we have extremely reasonable service prices - and we never inflate our labor charges or try to sell you parts you don't actually need. In fact, we have an enticing lineup of service specials that can help you keep even more money in your pocket while getting your vehicle back into prime condition.
How Do You Know If Your Brakes Need Service?
When it comes to something as important as your car's brakes, you should always err on the side of caution. So, if anything feels "off" to you about your vehicle, bring it to us for a quick and thorough inspection. Our service technicians will be able to offer an accurate assessment and recommendations you can count on.
An expert inspection is best, but there are some common signs and symptoms you might notice that could tip you off when it's time to get your brakes serviced. These include:
A grinding sound or sensation when braking
Squeaking, squealing, or screeching brakes
Shaking or vibrating
Decreased brake responsiveness (it takes more pressure on the brake pedal to bring your car to a full stop)
Take these signs seriously and get your vehicle to our brake experts as soon as possible. The small investment of time and money you'll spend doing so could save you a lot more down the line.
Schedule Service at Red McCombs Hyundai Northwest Today
No automotive problem gets better on its own - and it could end up costing more in terms of money, time, and stress if you let it go for too long. With your brakes in particular, it's better to be safe than sorry. At the first signs of trouble, bring your car in to the service center at Red McCombs Hyundai Northwest and let our brake experts help! Not only do we provide exceptional service and low service prices, we also value your time. That means that the work will be done quickly and efficiently - without cutting any corners. Schedule a service appointment today, and we'll have you back on the road before you know it!