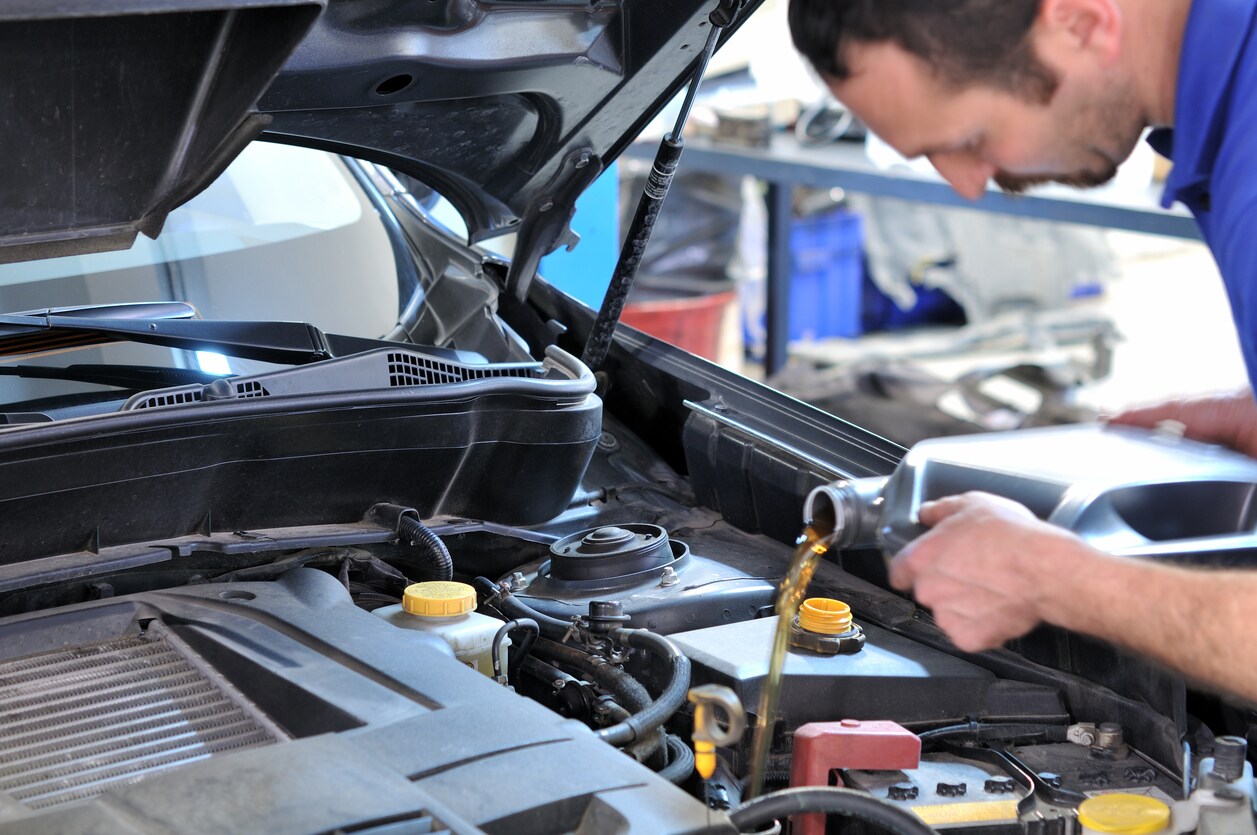 Oil Change Service in 
San Antonio

, 

TX

One of the most important services your car needs is also one of the cheapest and easiest. Why, then, do so many drivers get behind on routine oil changes?

It could be the simple fact that your car is not likely to show signs of needing an oil change - until, that is, it's too late and you've sustained engine damage. It's important to keep in mind that just because your vehicle is running fine, you can't assume that everything is great on the inside.

Your car's manufacturer has a recommended maintenance schedule that you should follow to the letter in order to get the best performance, efficiency, and life out of your vehicle. Among the routine maintenance tasks you'll need to stay on top of, oil changes appear the most frequently. Lucky for you, it's a simple service that's easy on the wallet and your time - particularly if you get your oil changes at Red McCombs Hyundai Northwest.
We have a team of experienced automotive technicians who are skilled at working with vehicles of all makes and models. They will take care of your oil change service quickly and efficiently, all with an eye out for anything that might be affecting your car's performance or your engine's functioning.
And you'll get that attentive care and superior service for an extremely affordable price. In addition to our everyday low service rates, we also have a lineup of valuable service specials to help you keep even more cash in your pocket.
Why Are Regular Oil Changes So Important?
Motor oil, simple as it is on the surface, has more than one important function to perform in its role as a protector of your vehicle's engine. And because your engine is the heart of your car, it only makes sense that the oil used to safeguard it should be fresh and high-quality. Here are a few of the ways the oil serves your engine:
It lubricates the many engine components to prevent parts from grinding together and causing excessive friction and wear.
It acts as a coolant for your engine.
It helps keep the engine clean by filtering out dirt and debris and preventing sludge buildup that can negatively impact your engine's performance.
Letting oil changes slide for too long can result in costly engine damage down the line. Why take the risk? You can get a full-service oil change from the pros at Red McCombs Hyundai Northwest in no time at all, without putting a dent in your wallet or your day!
Schedule Oil Change Service at 
Red McCombs Hyundai Northwest
Drivers in and around San Antonio, you'll be thrilled to discover the convenience of our expert auto care facility located right in your own backyard. At Red McCombs Hyundai Northwest, we pride ourselves on offering exceptional service and savings - whether you're here for an oil change, a brake inspection, tire replacement, or engine repair.
Don't wait another day to catch up on the services your vehicle needs to keep you safe on the road. Check out our special offers and schedule service today!