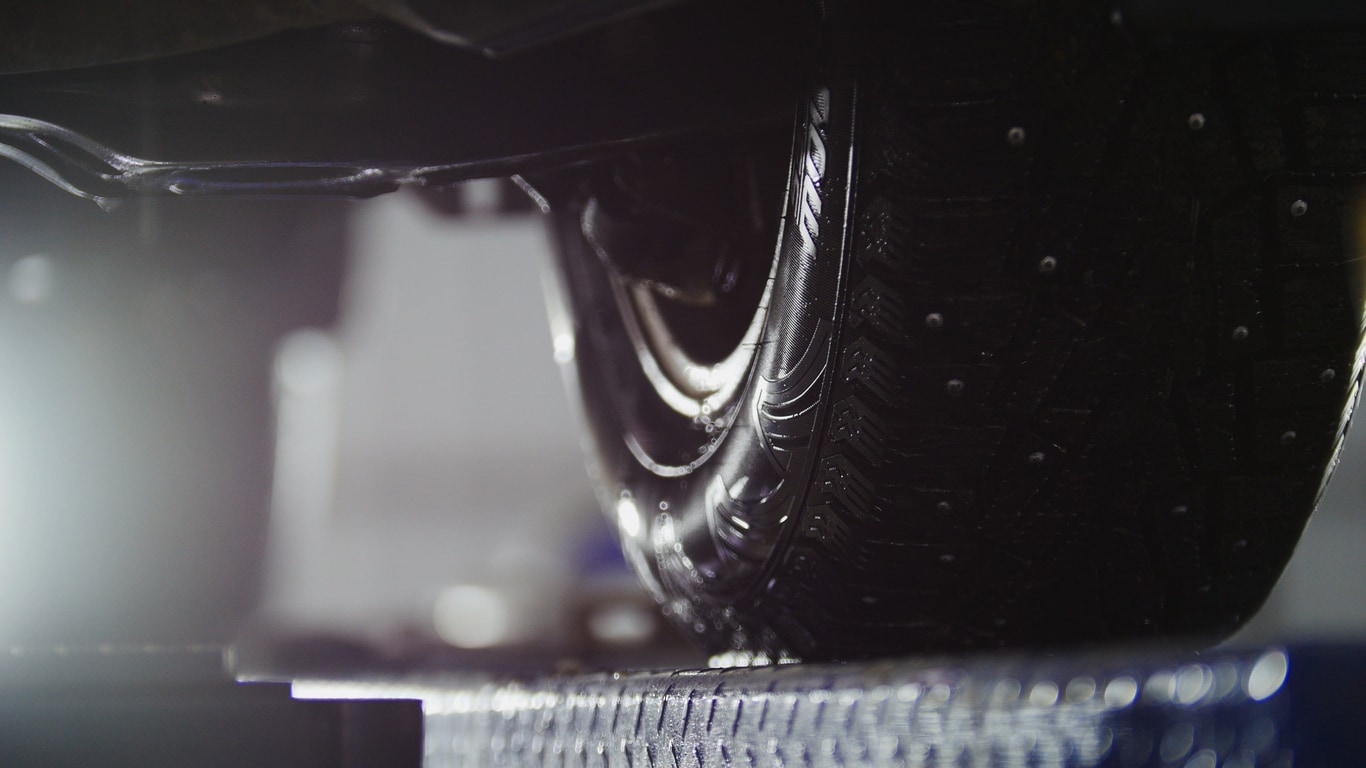 Easy Alignment Service in San Antonio, TX
Even if you're very careful about keeping your vehicle up to date with maintenance and repairs, there might be one service you're overlooking. Tire alignment often goes by the wayside even among the most conscientious of drivers.One reason for that is that it's not always readily apparent when your car needs this service - or, for that matter, what it actually is.
Never fear - Red McCombs Hyundai Northwest is here to help! We have a team of highly skilled and experienced technicians in our service center who are standing by to inspect your car and tell you everything you need to know. If your suspension system has been nudged out of proper alignment - a very common occurrence - they will perform a quick and easy alignment service and get you back on track in no time at all. With automotive service this efficient, convenient, and affordable, there's no need to make excuses for not taking your car to the shop. One trip to Red McCombs Hyundai Northwest and you'll realize there's no substitute for an auto service center like ours!
Does Your Car Need Alignment Service?
Some automotive issues are simple to spot. If your Check Engine light comes on, you know to get to the service center as soon as possible. If you get a flat tire, it's usually easy to figure out what went wrong. When your suspension system has been bumped off-kilter, though, the signs can be very subtle - if they exist at all. If you know what you're looking for, you might be able to spot uneven tread wear on your tires, or notice that your vehicle has a tendency to pull to one side or the other when you're traveling straight ahead.
The best way to know for sure if it's time for alignment is by having your car inspected by a professional technician. At Red McCombs Hyundai Northwest, our service pros will give you solid answers and advice you can trust. If they determine that your car needs alignment, they'll perform this simple service while you wait - and get you back on the road in no time at all.
Schedule Tire Alignment Service at Red McCombs Hyundai Northwest
No matter why you bring your car to us - oil change, brake repair, engine service, alignment - you'll be thrilled with how convenient and affordable we make the entire process. Just pick a date and time that works with your busy schedule and request your appointment. While you're on our website, make sure to check out our currently running service and parts specials for valuable savings. Then, trust us to take care of all your vehicle's service needs.